A jaw-dropping, "is this even the same business?!" kind of brand that'll have your clients hooked!
Meet Verô
Brand identity designer & strategist here to empower entrepreneurs and business owners who feel stuck and overwhelmed in their branding journey.
Together, we'll craft a distinct and captivating brand that truly represents who you are and what your business stands for, resonating with your target audience.
With 10+ years of expertise and proven strategies, you can experience a brand transformation in just 90 days, leaving behind generic designs and DIY struggles.
"

I launched my new business with confidence"
As someone who is not a graphic designer, I really appreciated the parts in Get Your Brand Together that just laid out for me what I should do.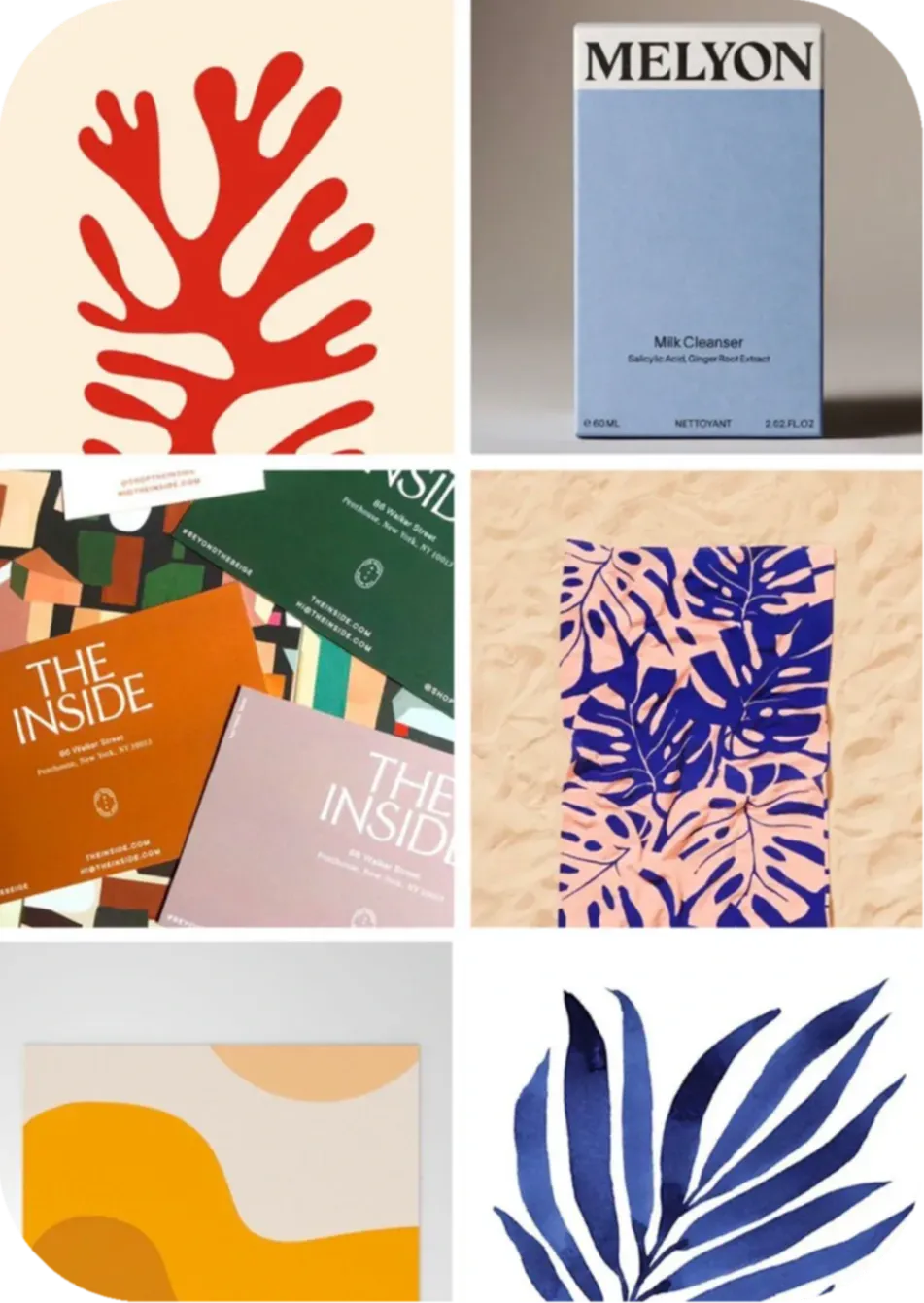 Your brand's identity and design hold the key to success
Done right, it's the secret sauce that keeps potential clients hooked, building trust and fueling their loyalty for years to come.
But hey, don't just take my word for it. Let's dive into the numbers:
MORE RECOGNITION
Prepare for an 80%* boost in brand recognition by nailing your colors and consistent branding. (*Marq)
MORE GROWTH
Brace yourself for a 28%* revenue growth through the power of a strong brand. (*Business Insider)
MORE DIFFERENTIATION
Hear it from the marketing gurus—77%* of B2B leaders believe branding is the secret sauce for growth and standing out in a fierce marketplace. (*Circle Research)
MORE CLIENT LOVE
Brace yourself for a jaw-dropping 71%* of customers recommend a brand that oozes emotional connection and identity. (*Motista)
NO DESIGN SKILLS? NO WORRIES.
You can do it yourself!
Verô made this training super easy with bite-sized lessons and the use of a user-friendly tool like Canva. Watch the first video in the series to learn how to build a unique, client-attracting, and industry-defying brand all on your own.
It's time to make your brand shine like a supernova
"I received beautiful comments that my brand is so cohesive and appealing which, of course, boosts the confidence to sharing the site."
– Anabell B., Soulful Mentor & Coach
"I just wanted to let you how much I've enjoyed the branding training. It helped me really dig deep & define/refine how I want express myself but still feel authentic with my branding. It challenged me but in a good way."
– Kat K., Writer & Workshop Leader
"Get Your Brand Together helps me feel connected to my brand through appreciation of the intentional choices and thoughtful details that went into it. It revealed qualities of my business that I wasn't able to articulate before. These insights directly influenced my fonts and colors and continue to keep my branding grounded in the core of my business."
– Emily P., Career Coach
"Understanding the core basics (color, font, etc.) was very helpful to getting me started. It was very easy to apply the learnings to my own work."
– Goldie H., Leadership Coach
Who is this for?
Calling all savvy business owners who've dabbled in Canva or the Tonic Shop templates, managing to make things somewhat presentable, but deep down knowing it's just not enough.
Are you questioning if your brand truly resonates with your audience? Is it a harmonious masterpiece or a puzzling mishmash?
This is for you if...
You're ready to level up from generic templates and AI-generated nonsense, but not quite ready to hire a professional designer.
You're hungry for things to look oh-so-good but you don't think you can do it yourself.
You're passionate about having a powerful brand that reflects your values while mesmerizing your target audience.
"Get Your Brand Together is perfect for values-driven business owners who need help translating how their business feels into visual form."
If you're ready to:
✦ Figure out your brand.
✦ Determine which colors and fonts best represent your brand, website, and services.
✦ Keep your focus "one step at a time" while building your branding, with the assistance of a structured plan and curated resources.
Then it's time to watch my free training. In just 15 minutes, you'll discover your authentic brand and unlock the secrets to creating a brand that truly reflects who you are.
Watch the free training