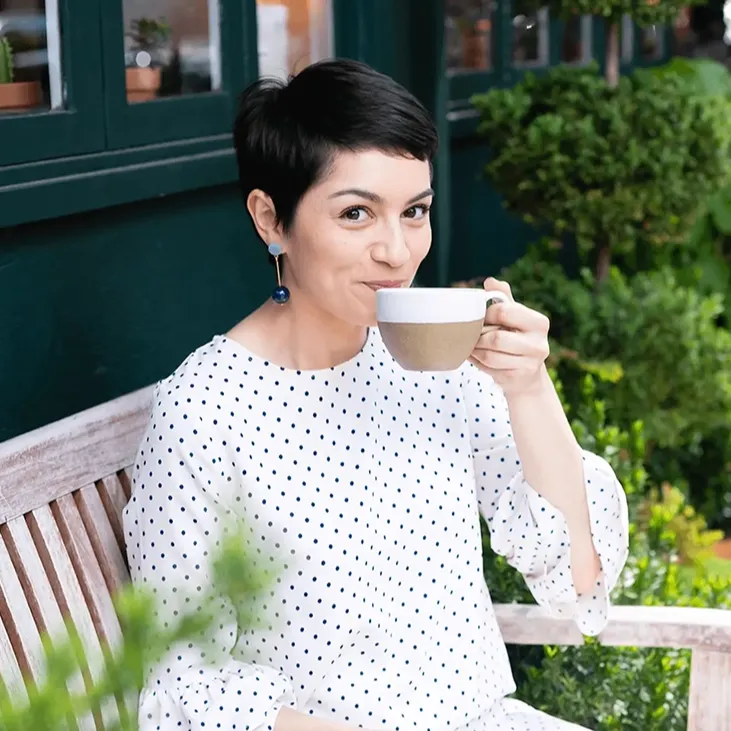 We both know that the journey to visual branding for coaches and wellness practitioners isn't always a walk in the park.
It can be quite a pickle to authentically voice your passion and purpose to your audience.
And let's face it, more often than not, you might find yourself so tangled up in design decisions that you end up reaching for a trendy template or mimicking a style that isn't truly yours.
I totally get it. You'd rather be mixing your next herbal tea blend or focusing on a healing session than decoding the enigma of branding.
But we both know that your business deserves more.
A lack of distinctive branding can lead to a muddle of misunderstanding for your customers, and present you as less professional than you truly are. As a hardworking entrepreneur who's built everything from scratch, it's high time that branding shoots up on your priority list. And guess what? Now that you're here, we're about to make that happen!
So kick back, pour your favorite cup of tea, and let's dive in. ⤵️
I'm Verô, a purposeful brand designer living in the sunny city of Atlanta, Georgia
My mission? To help coaches and wellness brands like yours create a resounding impact through mindful visual branding.
From working with an array of coaches and wellness brands, both domestically and internationally, I've cultivated a unique design process that empowers my clients to connect with their audience authentically and meaningfully.
---

The results?
A strong brand loyalty, a boost in conversions, and a whole lot of love from happy clients!
---
I've always had a soft spot for the world of wellness. Raised in São Paulo, Brazil, within a family with a Native American lineage, I spent countless hours exploring the art of herbal medicine. Later, upon relocating to the U.S., my journey took an exciting turn as I discovered yoga, Ayurveda, and other alternative health practices, further deepening my passion for wellness.
Alongside this, I earned a BFA degree in Graphic Design at Savannah College of Art & Design honed my skills at various design and ad agencies, and earned a 200-hour yoga teacher certification.
This journey instilled in me a unique blend of creative expertise and wellness passion
MY GO-TO BEVERAGE
A hot chai
FAVORITE SNACK
Pão de queijo
FAVORITE MUSIC
Bossa Nova
MY HOMETOWN
São Paulo, Brazil
DREAM VACATION
Tokyo, Japan
Combining these paths led me to a newfound direction–
Purposeful branding and design for coaches and health and wellness brands like yours
I realized that my creative skills could help support those in the coaching and wellness industry, empowering them to confidently express their brands and connect with their ideal clientele. I transformed the journey of visual branding into something that's not just interesting, but also simple and fun!
Transparency is key in my process. I maintain an open-book approach throughout our journey together, ensuring that you're always in the loop and feel part of the transformation.
My designs are deeply rooted in your unique voice and message, creating a strong, timeless visual identity that's uniquely yours. So, are you ready to pair your wellness business with meaningful, purposeful design?
Let's make some magic happen!