Brand identity designer: Why hiring one is a game-changer for your business
As someone who's spent over 10 years in the brand design game, I've seen firsthand how tempting it is to go the DIY route with all the tools available these days. But trust me, it's not all sunshine and rainbows.
In this blog post, I'm going to share why hiring a brand designer might just be the best decision you make this year (or ever!). And after reading this, you'll wonder why you ever thought Canva templates were the answer to your branding woes.
↘️ Eyeing to hire brand identity designers in the future, but need a DIY solution for now? Check out my free training Get Your Brand Together! I've simplified my professional process for non-designers to easily follow.
---
TABLE OF CONTENTS
---
What is brand identity and what do brand designers do?
Before we explore the world of brand design, let's first cover what precisely brand identity means so that we are on the same wavelength.
Brand identity is a critical aspect of your business that can make or break your success. Simply put, it is the way your brand is perceived by your audience. And it's not just about having a pretty logo design or website. Differently from graphic design, brand designers are responsible for creating a visual brand identity that accurately reflects your brand's story, mission, and vision. They consider various visual elements like typography, color scheme, and other visuals that evolve with your business to make a lasting impression on your audience. In short, brand designers help you establish a unique and cohesive brand identity that sets you apart from your competitors and resonates with your target audience.
Should you DIY or hire brand designers?
If you're considering creating a brand identity for your business, you may be wondering whether you should DIY it or hire a brand designer. While it's true that there are many tools available these days to help you create your own visuals, there are a few things to consider:
First, do you have the time and skills to create a professional-looking brand identity? It's easy to fall into the trap of thinking that creating a logo or color scheme is a quick and easy task, but in reality, it can be quite complex.

A brand identity is a crucial aspect of your business, and it's important to get it right. Hiring freelance brand designers can ensure that your brand identity is not only visually appealing but also reflects your business's values, mission, and personality.

The decision of whether to DIY your brand identity design or hire a brand designer depends on your budget, time constraints, and the importance you place on having a cohesive and impactful brand identity.
If you're still on the fence about DIYing, hiring a graphic designer or a brand identity designer, head over to this blog post for a breakdown and pro tip.
The overall benefits of hiring a brand identity designer
Picture this: you've been DIYing your brand identity for a while now, and things are going... okay. But deep down, you know there's something missing.
Your visuals just aren't quite hitting the mark, and you can't quite put your finger on why. That's where a professional brand designer comes in. They'll take your brand to the next level, creating visuals that not only look amazing but also perfectly align with your business's story, mission, and values. A professional brand designer has the experience and expertise to make your brand stand out from the competition and attract your ideal customers. Trust me, it can be a game-changer for your business.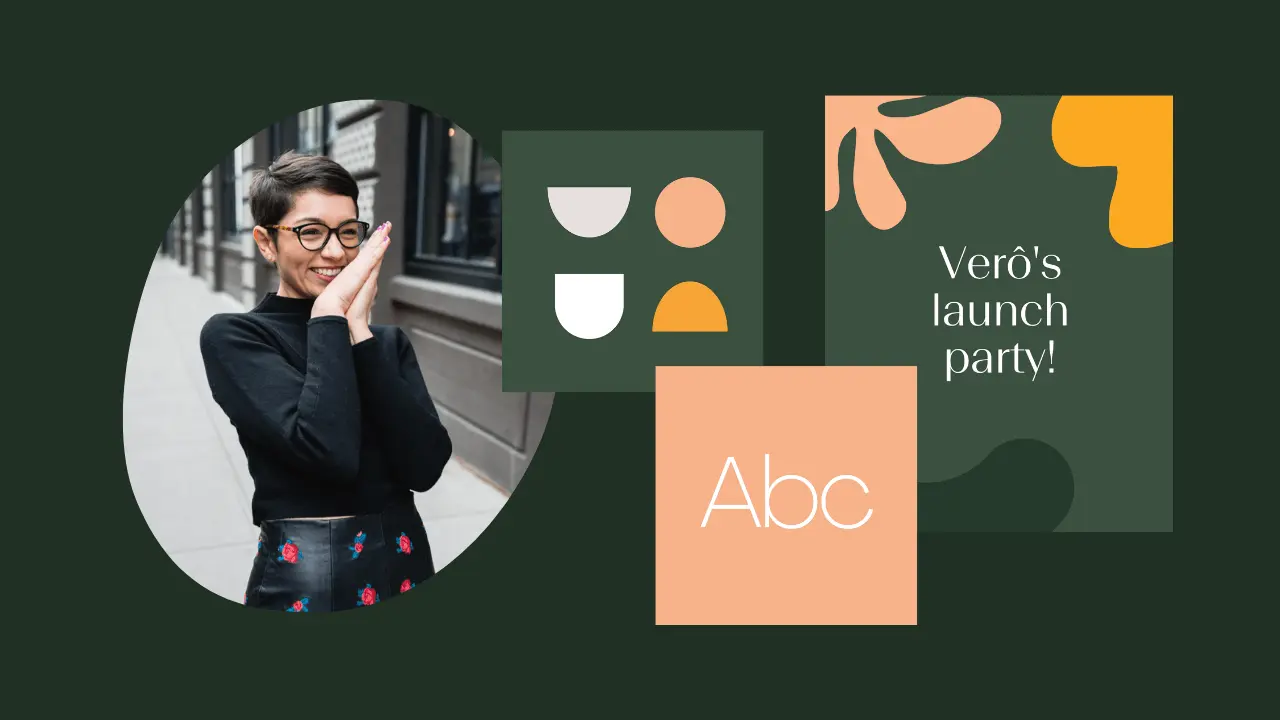 Pro expertise: A brand identity designer has years of experience and professional training, which means they can offer you expert guidance and insights into your brand's visual identity and how to boost your business with it.

Consistency: Create a cohesive and consistent brand identity that accurately reflects your brand's values and message.

Stand out from the competition: Create a unique and distinctive visual identity that sets you apart from your competitors, while maintaining who you are and what you stand for.

Better communication: With a professional brand identity, your messaging is clearer, more concise, and consistent, making it easier to communicate your brand's message to your audience.

Better branding strategy: Develop a branding strategy that aligns with your business goals and targets your ideal audience.

High-quality design: A brand designer has the expertise and tools to create high-quality design assets that represent your brand in the best possible way.

Improved customer perception: A well-designed brand identity can improve the perception customers have of your business, making it more attractive to potential customers.

Future-proofing: A professional brand designer can help you create a design that can stand the test of time and grow with your business.

Return on investment: By investing in a professional brand designer, you'll get a return on investment (In fact, 20X for every $1 you invest in your brand!) in terms of improved brand recognition, customer loyalty, and increased revenue.
Why sooner is better than later
There are many reasons why you need a brand designer, but I'll focus on the four most important ones. I've identified these reasons after working with over 100 clients and helping them deal with their struggles when it comes to understanding and creating their visual brand identity.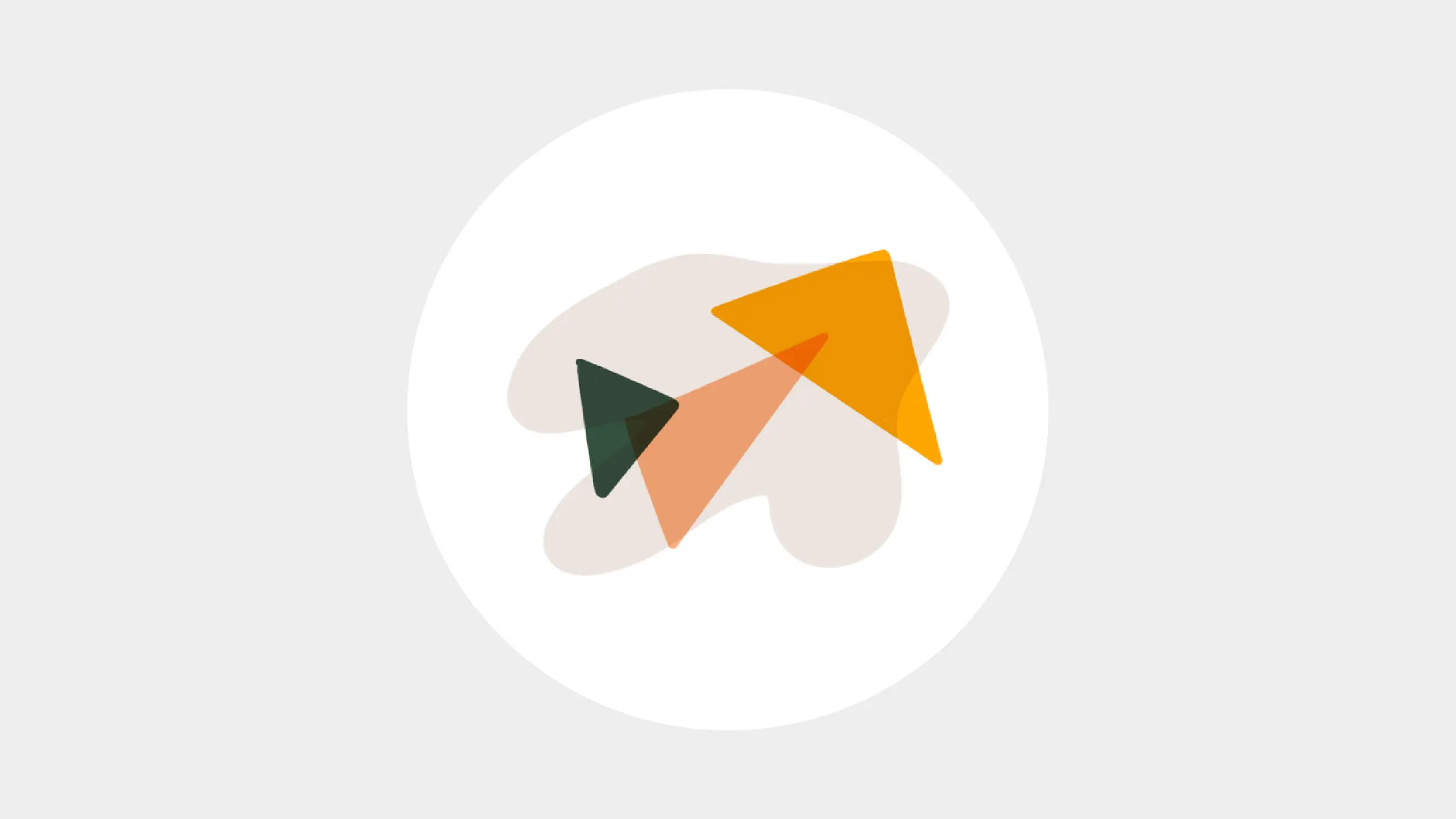 1. Developing your visual brand identity design can be overwhelming
You might get very overwhelmed by the number of options you'll find when you dip your toe into the world of visual branding. After all, there are hundreds, if not thousands, of fonts, colors, and styles you could potentially use for your brand. And many of them look amazing! The burden of choice suddenly feels heavy, and you probably wished you were given only two options instead (blue or red pill?). All this information is new to you, and it's totally normal that you feel confused about what you see.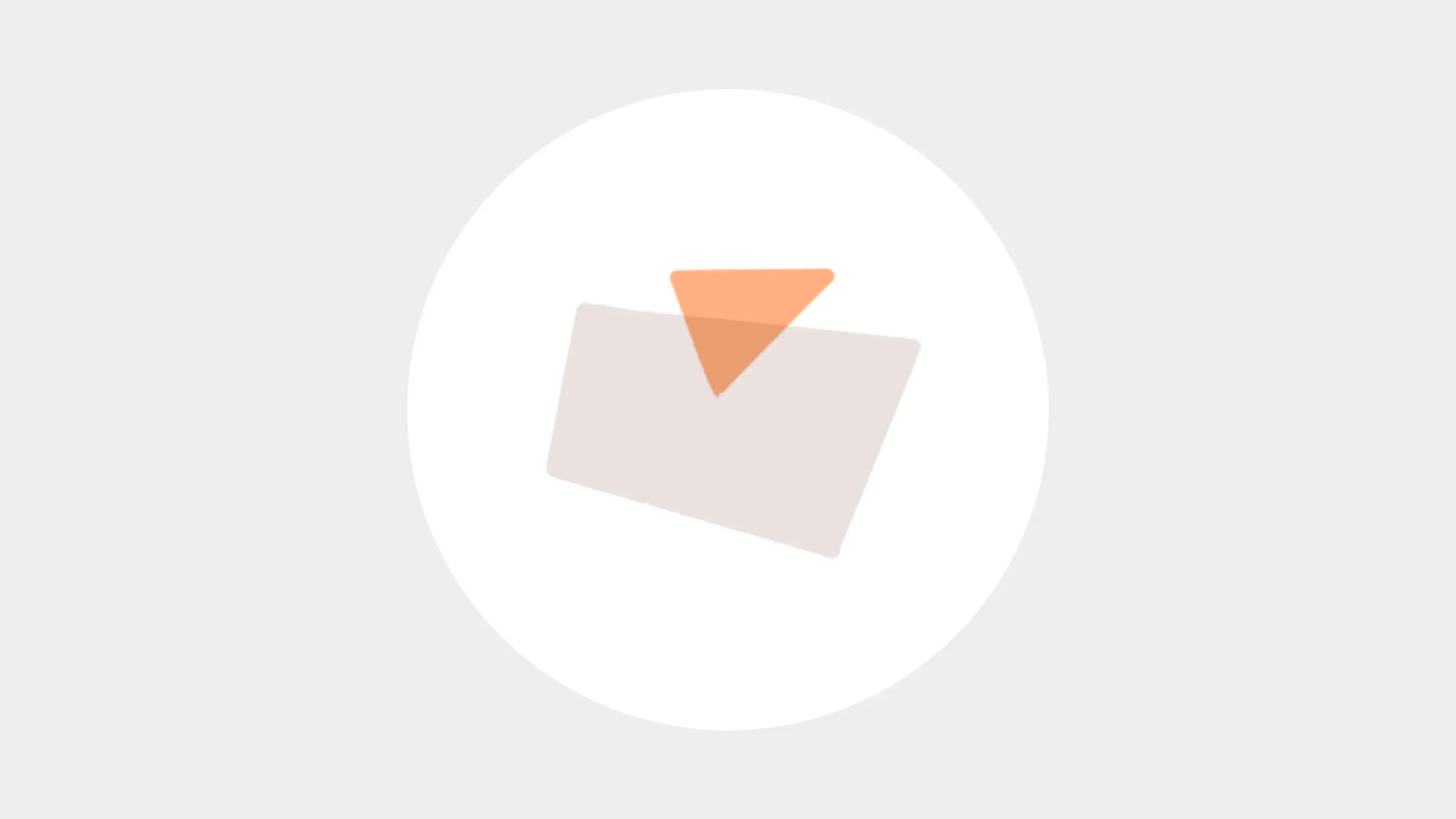 2. Visual branding takes a lot of time
Relating to the previous point, going through all these options you have will be time-consuming. And on top of that, you might find yourself having to learn how some design tools and platforms work! Canva (ps. affiliate link) is great when using quick, fast templates, but once you decide you want to create something unique to your brand, things get more elaborate. I love to use Adobe Illustrator (ps. affiliate link) when I create authentic and impactful designs for my clients. Learning to master this tool, and many others, took me many years of learning and practice. As Malcolm Gladwell once wrote in his #1 National Bestseller, Outliers, "ten thousand hours is the magic number of greatness."
But this is my career and my passion, which makes all this time spent and all the future years to come perfecting my visual branding skills quite exciting for me! We're all creative beings, but we have different zones of genius. And where we choose to invest our time is very important. If you are a health and wellness business owner, for instance, you probably find your genius in working 1:1 with your clients, developing new strategies for your business, and healing the world!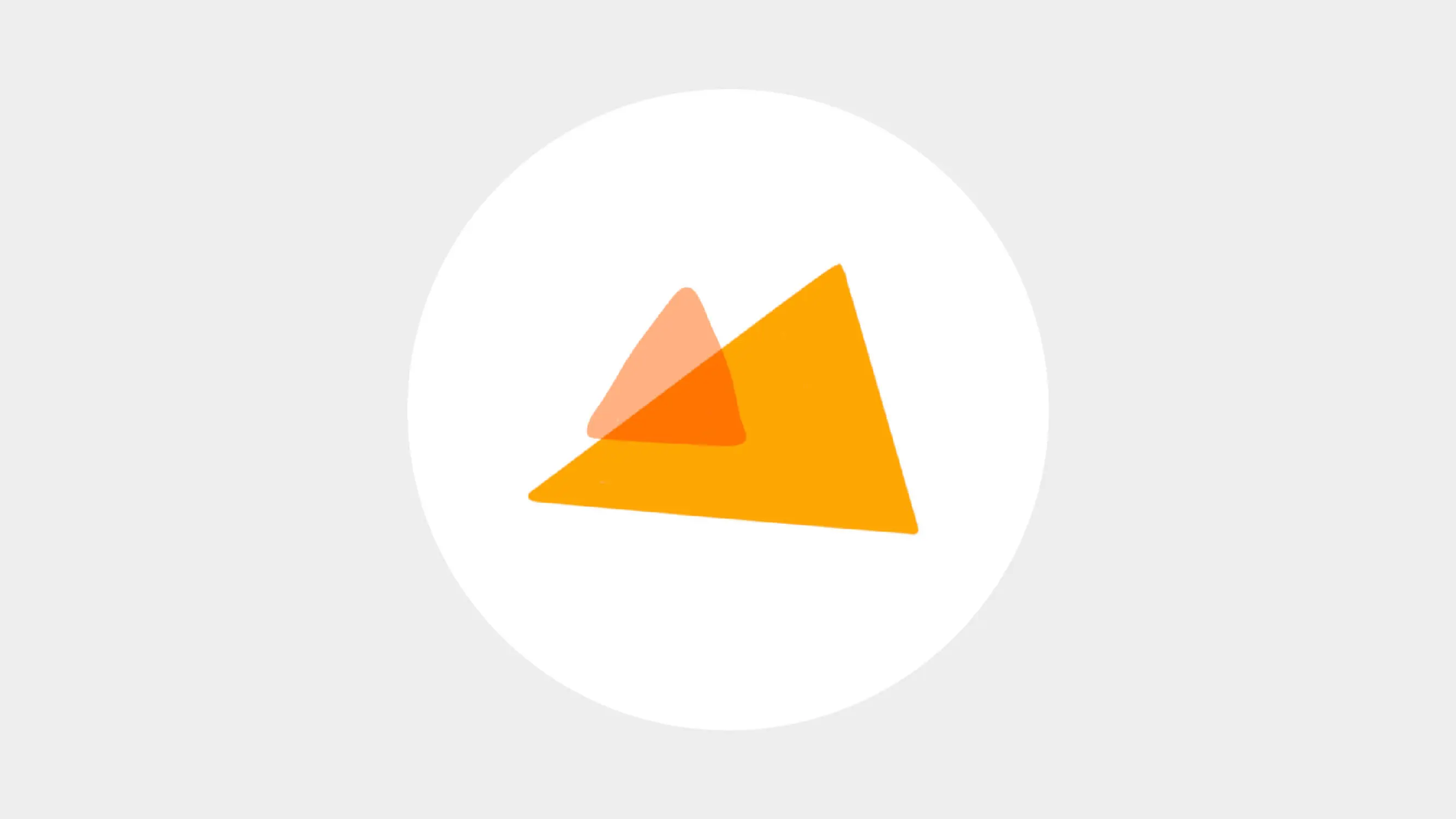 3. DIY branding or hiring the wrong person can end up costing you more
True story: DIYing or doing your branding piece by piece will end up costing you more in the long run. One of my clients once admitted to me that she had fallen into this trap and ended up buying multiple templates, going back and forth on Fiverr's graphic designers, and ending up paying over $1400 for a logo she was still not satisfied with!
All this back and forth created a lot of confusion and overwhelm. By hiring a brand designer (in this case, me!), it became obvious that she could now get an entire brand identity including her logo, graphics, typography, and color palette for a much more affordable price than if she'd get each element designed separately or by different independent freelancers.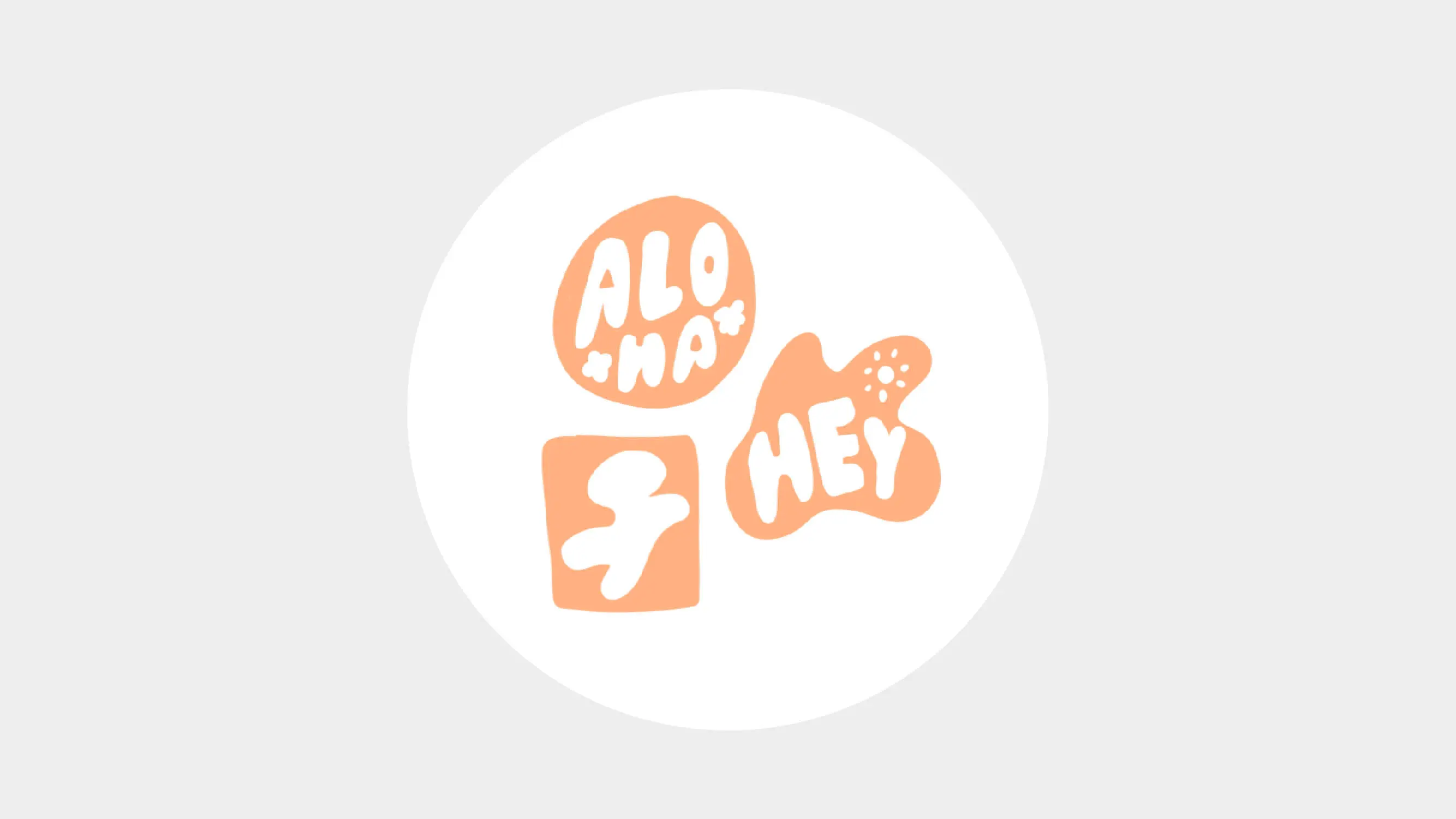 4. Visual branding requires diligence and consistency
When you are confused about what fonts, styles, colors, and other visual elements you should pick for your visual brand identity, you'll soon find yourself being more emotional and impulsive in deciding what visuals to use every day. That's how you end up changing the look and feel of your visual brand many times, resulting in inconsistencies and, unfortunately, a lack of credibility for your business. Not to mention that if you go down the attractive template route, another brand is most likely using it too. Yikes!
By building your brand guidelines with a solid brand strategy, you save an immense amount of time (not rebranding every 6 months) and money (doing it intentionally from the start).
How a brand designer helps you nail your brand identity design
So now that we've covered the main problems you're having with visual branding, how do I (a brand identity designer) come into the picture and support you?
On top of helping you save time and reduce information overwhelm, a brand identity designer (a.k.a. me), can help you in 3 important ways.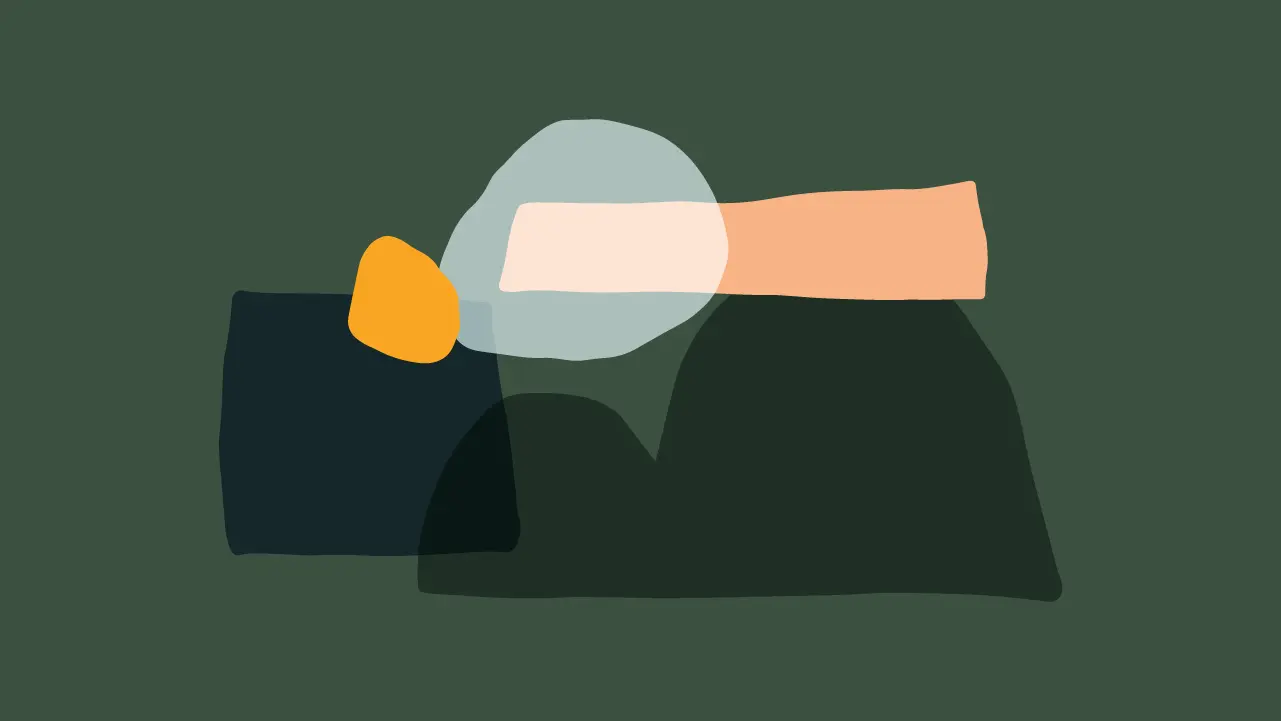 1. Understand your ideal client
The best brand designers start by asking you powerful questions about your ideal client that will get you thinking! Not only do these questions help the brand identity designer to create your visual brand, but it also becomes invaluable for you as a business owner to plan your marketing and future business goals.
Each brand identity designer might also have their zone of genius, their niche that they excel at. For this reason, they probably already know many things about your ideal customer and will easily work with you to create a successful visual brand identity.
In my case, I specialize in working with business owners who help others become their best selves. Together we create a purposeful visual branding and web design to attract the right clients, make meaningful connections, and sell their offerings with ease. I chose this niche, as I have always been a strong believer in using our gifts to help others (and the world) be better.
If you're a business owner looking for a brand identity designer right now, you can learn more about me and how I work here.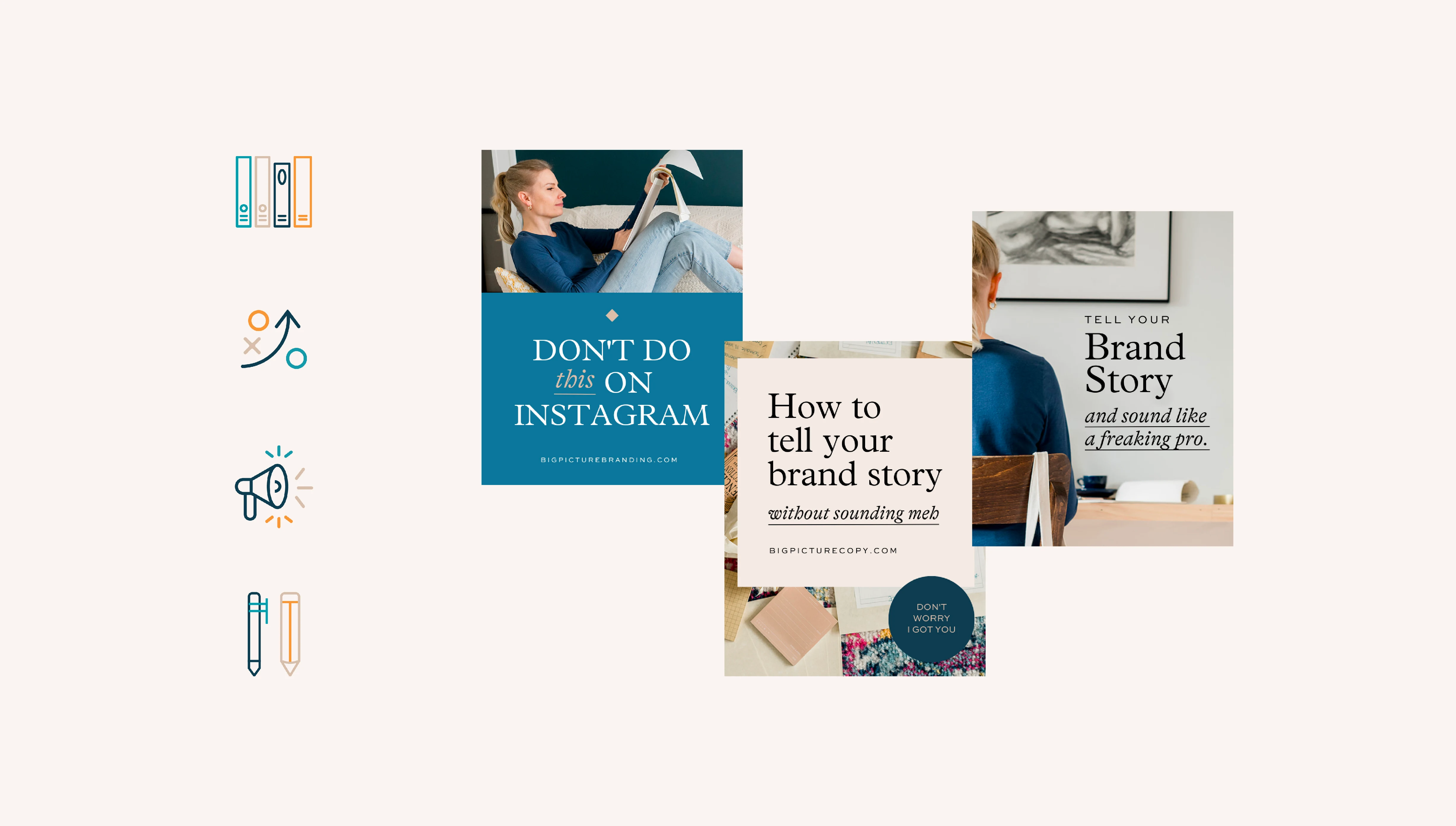 2. Create your visual branding using a strategic creative process
A brand identity designer has a clear process that helps them nail your visual branding from the start. Each step that they take is purposeful and strategic. Many have learned this through years of experience, working with different clients, and facing all sorts of challenges.
When you work with a brand identity designer, they use all the information they have discovered about your business to create your visual brand. All their problem-solving and decision-making is through careful thought based on the information they have on your business. That includes bringing together different colors, fonts, and symbols to create the perfect result.
3. Create a complete visual brand identity for your business
Now you know that branding is so much more than a logo and a well-designed website. By working with a brand designer, they will provide you with a complete visual brand identity aligned with your brand personality. You will never have to second-guess what graphics should go on Instagram or what colors to use for your product packaging or what logo you should be using when you are collaborating with another brand.
By having a complete visual brand identity and a brand style guide, you will be consistent across all your branding and look truly professional!
A good brand identity designer takes care of all of this and will also advise you on how your visual branding can evolve in the future years.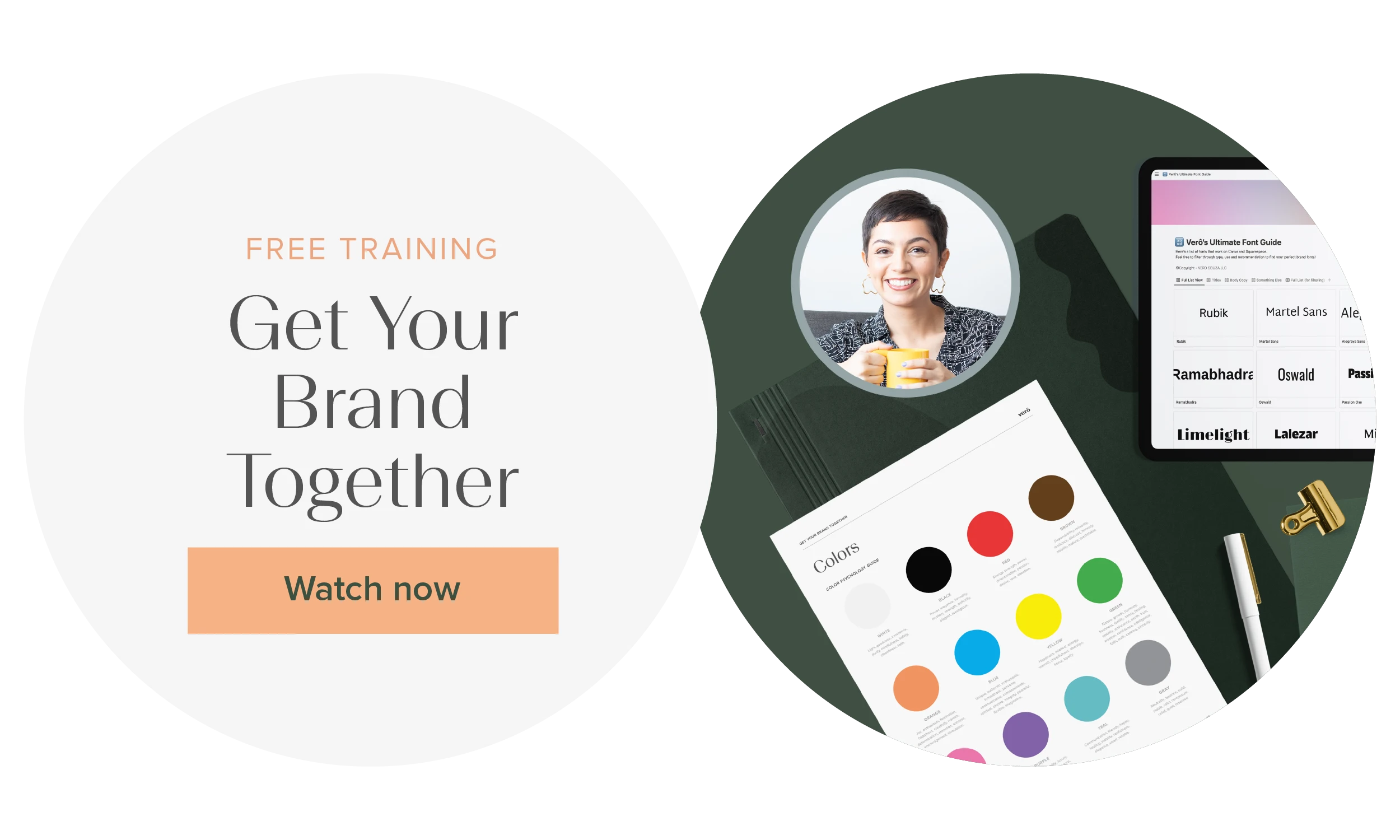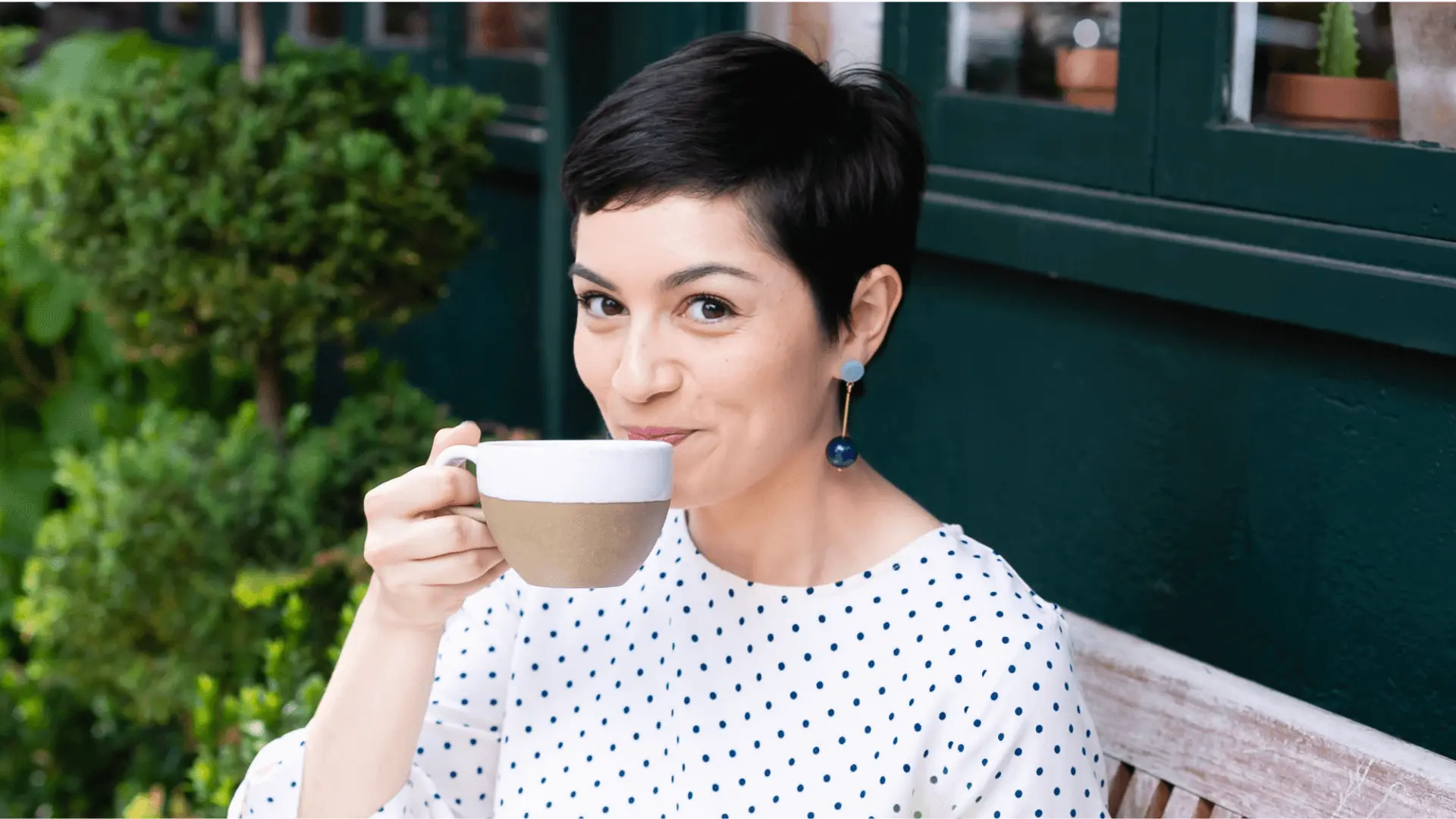 How to choose the right brand identity designer
When it comes to choosing a brand identity designer to create your visual design, you want to make sure you're picking the right partner in crime for your business. Don't just hire any old designer who promises to make your logo "pop" or your website "wow-worthy." No, no, no. You need someone who gets you and your business, who understands your brand's personality and values, and who can translate all of that into a visual identity that will blow your customers' socks off. Here are some top tips on what to look for: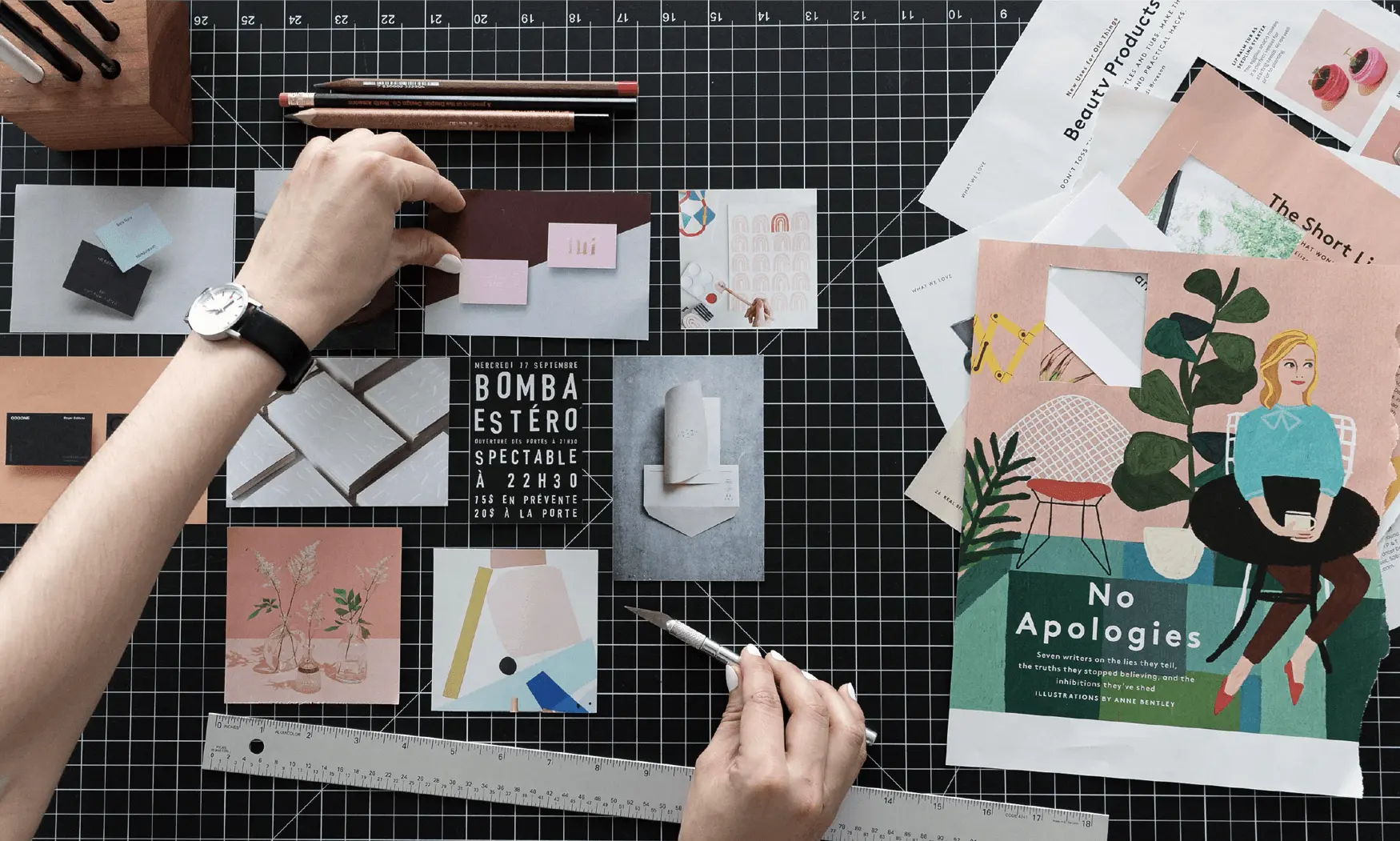 Check the portfolio
Reviewing a designer's previous work will give you an idea of their design style and skill level. Make sure that their previous work aligns with your business or the type of design you're looking for.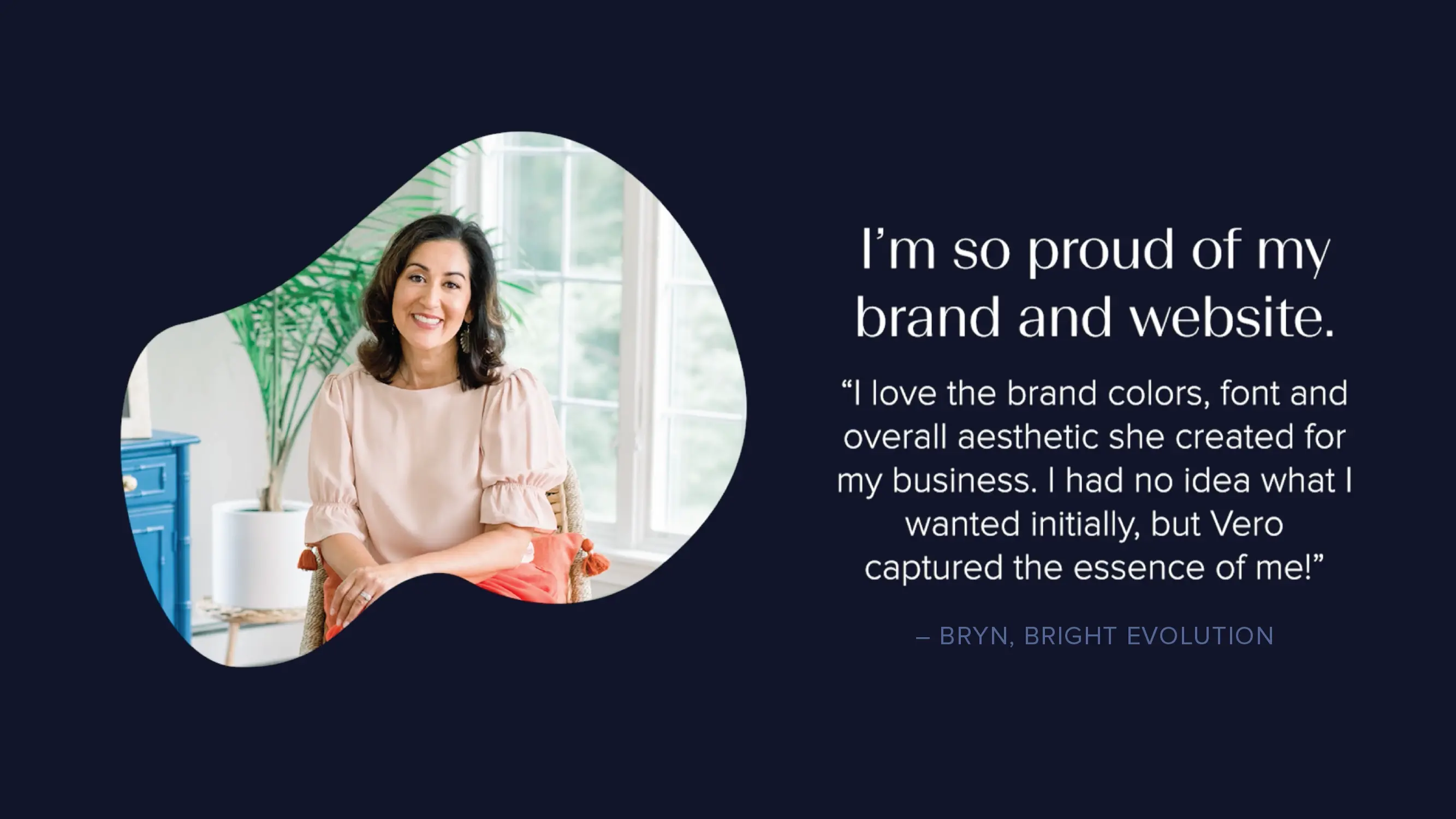 Check the testimonials
Read previous clients' reviews about their experience working with the designer. Did they deliver quality work on time? Were they responsive to feedback?
Get on a call to see if you're a match
Think of it as a first date - but instead of a romantic partner, you're looking for someone to give your brand a makeover. Getting on a call with a potential brand identity designer is a must-do to ensure that you both are a good match and that they understand your business vision.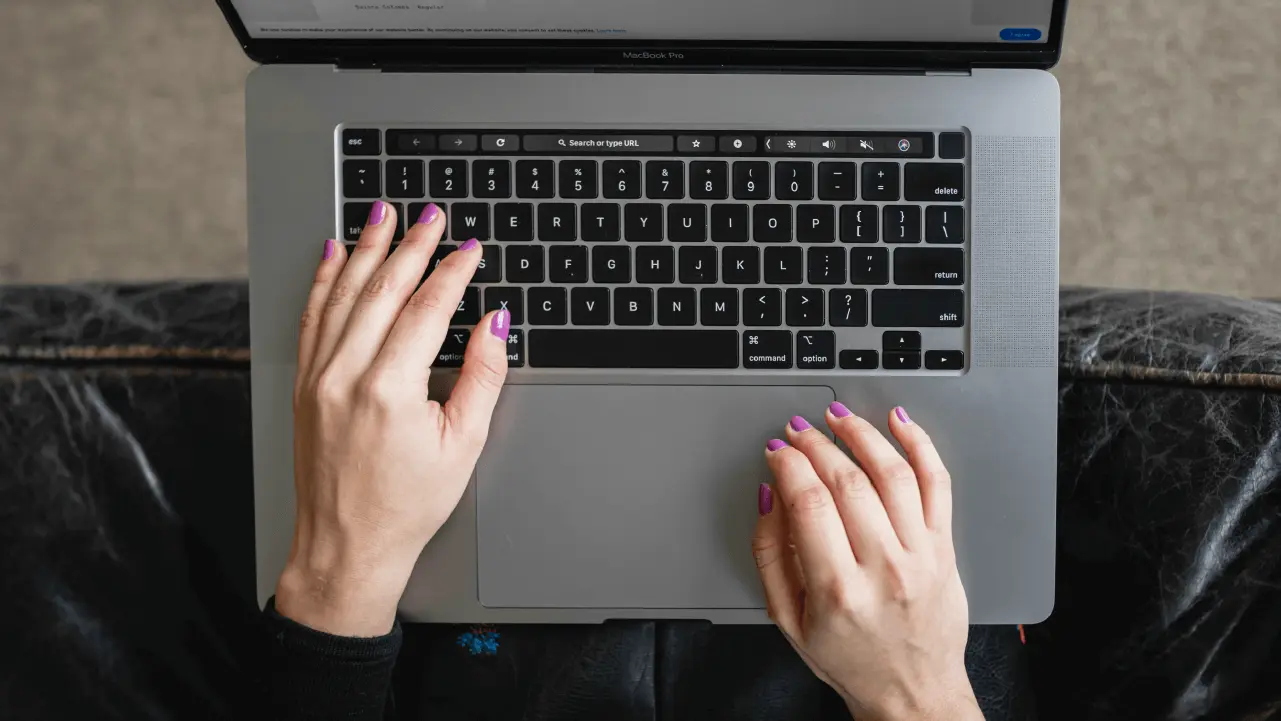 Check pricing and contracts
Before hiring a designer, make sure you understand their pricing structure and what is included in their contract. Will they provide multiple revisions? What is their policy for additional design work? Clarify all the details beforehand to avoid any surprises later on.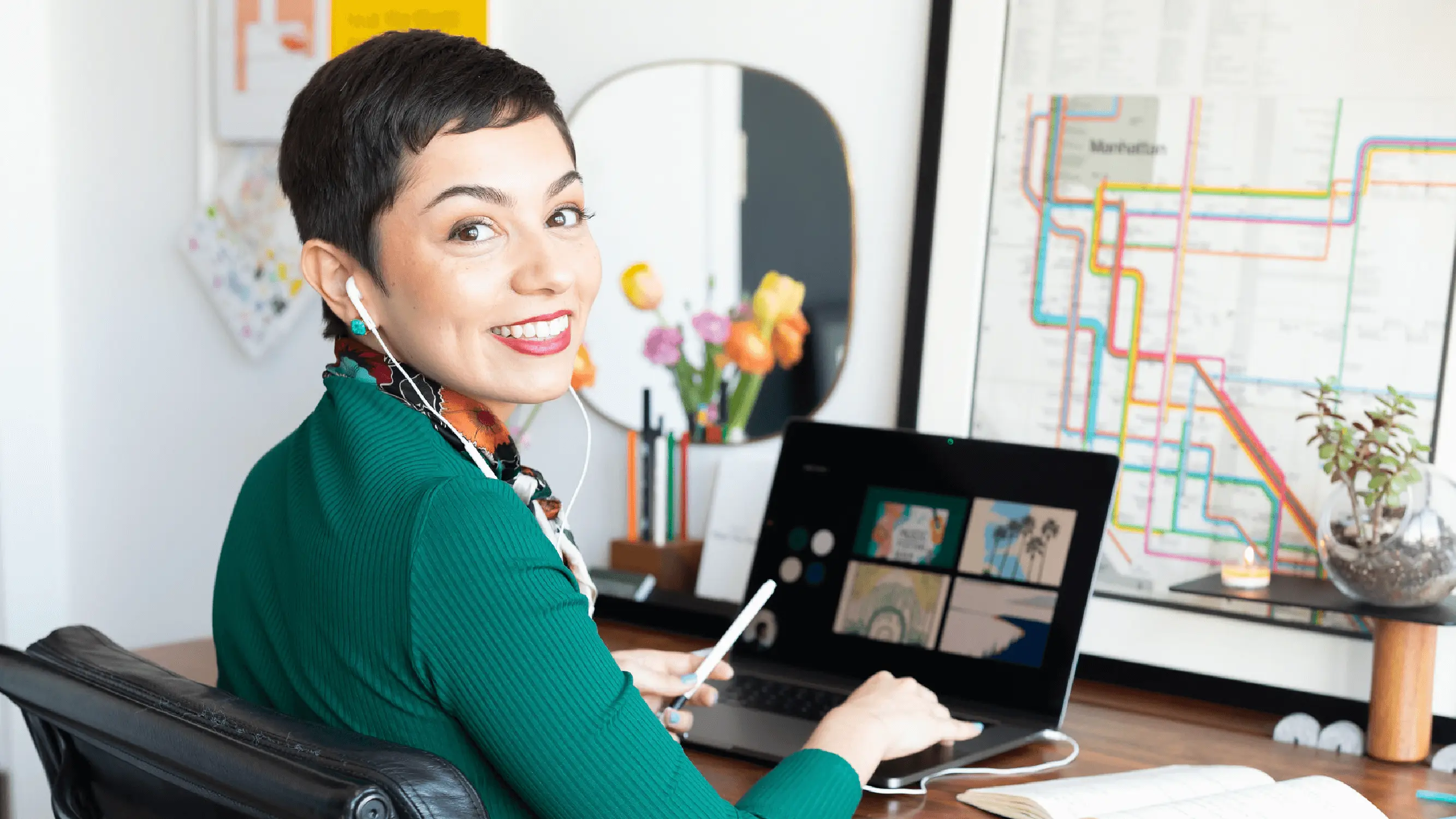 How is it working with Verô?
Working with me to improve your brand identity design means collaborating with an experienced and passionate brand designer who takes the time to get to know you and your business.
From our first consultation call to the final product, I will guide you through every step of the process, ensuring that your vision and values are reflected in your brand identity. I believe that communication is key, so I will keep you updated throughout the design process and encourage feedback at every stage. With my attention to detail and commitment to excellence, I will help you create a unique and effective visual brand identity that stands out in a crowded market.
When it comes to branding, my past clients have seen amazing results. They not only received a positive return on their investment but also booked more clients, landed million-dollar contracts, and expanded their business into new products and markets.
If you want to see some examples of my past work, check out my portfolio. And when you're ready to take your brand identity to the next level, don't hesitate to get in touch. I'd love to hear about your vision for your business and how I can help you achieve your goals.
And friend, if hiring someone right now isn't a possibility, that's totally ok too. Check out Get Your Brand Together to get your visual branding started intentionally on your own and get personalized support inside Make It Better.
That's it for me! I hope that this blog has convinced you that hiring a brand designer is, in fact, a great investment and will take your business to a whole new level of awesomeness!
Verô
Loved the insights?
Don't stop now! If you're wanting to craft a brand that amplifies your business, it's time to take the next step. With my guidance, get ready to watch your brand sparkle.
Get Your Brand Together