Using brand colors, fonts, and logos effectively: Style Guide Branding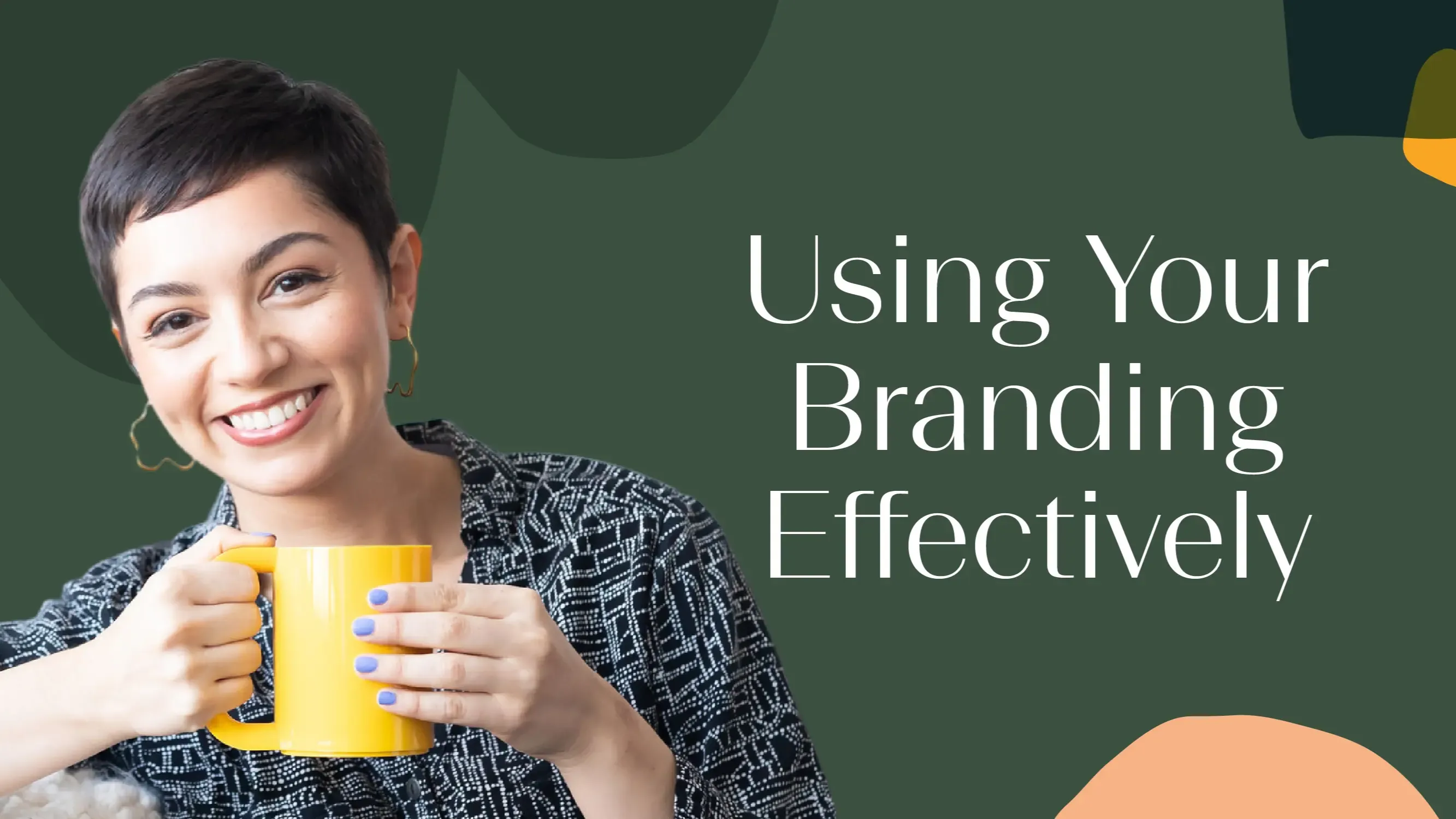 Crafting a successful brand and visual style guide can be overwhelming, but it's essential for building an effective brand presence. As a branding expert, I understand the importance of empowering my clients to be self-sufficient with their branding in the long run. That's why I give them a copy of the "Own Your New Brand" guide once we complete our partnership.
This comprehensive guide is like a bumper for your brand, providing you with basic tips, strategies, and tools to help you maintain and continue to create a brand that is uniquely you and stands out from the crowd. From setting up your Canva Brand Kit to handling unsolicited feedback like a pro, this guide covers everything you need to know about creating a professional and stylish brand.
In this blog post, I want to share with you THE guide and some insights into maintaining an effective and simple brand style guide. So, grab a cozy drink and let's dive into the world of brand style guides.
---
TABLE OF CONTENTS
---
Your brand identity, brand voice & brand guidelines
You might be here asking "are brand guidelines important?" And the ultra short answer is... aaabsolutely.
Great brand guidelines are like a cherry on top of a sundae - it's what takes your brand identity to the next level. It's not just about having a fancy logo - a strong brand identity with the right brand elements and a cohesive style guide are key to success.
Your brand identity guidelines (or, some call it a brand book) act like a user manual, guiding you on how to keep everything from your brand story, to your brand image and your brand voice consistent and on-brand. By keeping everyone who touches your brand on same page, you unleash your brand's personality and make it unforgettable. So, take the time to create a simple, purposeful and holistic brand style guide and watch your brand stand out.
How to build a brand style guide
A brand style guide is like a superhero's cape - it gives you the power to soar above the competition with consistent messaging and a cohesive brand identity. Think of it as your branding utility belt, equipping you with the tools to maintain a superhuman level of consistency across all platforms.
From the colors of your logo to the tone of your messaging, brand style guides ensure brand consistency and is your trusty sidekick. Watch the video above or navigate to this article to learn how to build yours.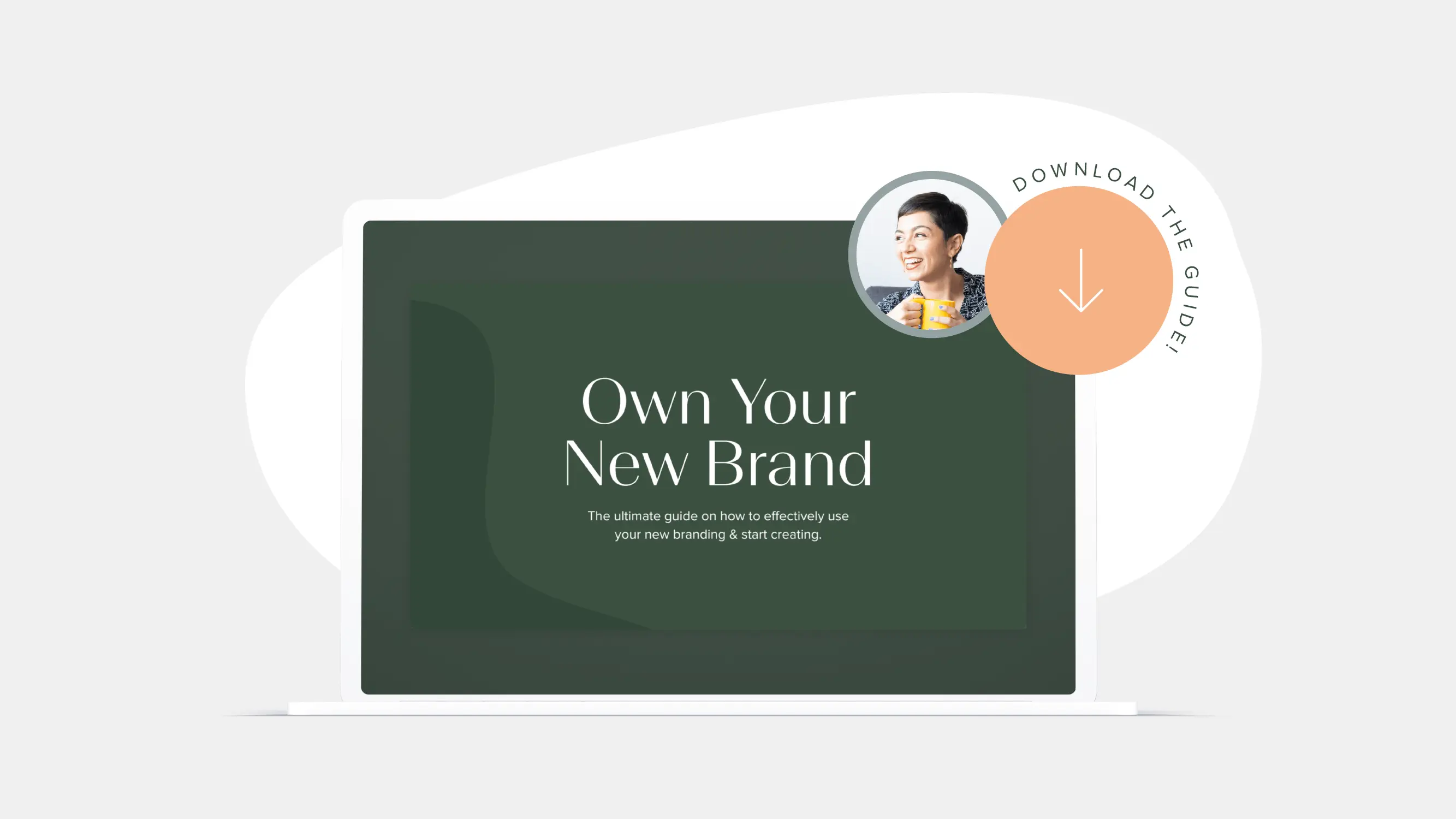 Grab Verô's Own Your New Brand Guide
Alright, now with your brand guidelines in hand, let's dive in on how to use it. While the Own Your New Brand Guide is typically reserved for my private branding and website clients, I'm thrilled to be sharing it with you today! This guide is the ultimate tool for maintaining your brand with best design practices. It's not just about creating a great brand, but also about empowering yourself to maintain it in the long run. As a fellow small business owner, I totally get the importance of self-sufficiency. That's why this guide is all about giving you the tools you need to be your own branding guru.
Where to (even) begin: Set up your Canva Brand Kit
Are you tired of constantly recreating your branding assets every time you need to make a new design? Say no more! The first step in the Own Your New Brand guide is all about setting up your Canva Brand Kit. It's like a one-stop-shop for all your branding assets, making it so much easier to create new designs with a cohesive look and your brand's voice and feel. Set it and forget it, and you'll have more time to focus on the fun stuff like brainstorming new marketing ideas or daydreaming about your next vacation.
To get started, log in to your Canva account and click on the left sidebar to access the Brand Kit section. Here, you can upload your primary and secondary logo files in .SVG format, along with all the colors in your brand palette. You can even upload your brand fonts, including your title and body copy fonts, to use in your designs. The Canva Brand Kit is a powerful tool for anyone looking to create consistent and professional designs, so be sure to set it up before getting started on your next project.
How to use your brand colors effectively
Your brand colors are like your brand's signature touch, and using them correctly is crucial for creating a consistent and recognizable image. It's not just about slapping your colors on everything, but also about using them strategically to reinforce your brand's message and identity. Make sure to establish guidelines for your brand colors, including their proper use and combinations. Consistency is key, so be sure to use the same colors across all of your marketing materials, from your website to your social media posts to your product packaging. Remember, your brand colors have the power to influence how your audience perceives your brand, so use them wisely and strategically to create a strong and memorable brand identity.
To effectively use your brand colors, start by referring to your brand guide, which should include all of your colors together with their respective hex codes. It's important to understand which colors are primary, secondary, and tertiary, as this will guide you in selecting colors for various design elements. Your primary color(s) should be used the most to help your audience connect your brand with your color. You can use primary colors as a background or accent color, or however you like, but make sure to use them often. Secondary colors provide more flexibility and are best used for backgrounds and accents. Tertiary colors offer more options within your palette and can be used for small details, links, or illustrations. You can play with different opacities of your colors to give you more flexibility while staying within the same ratio as your brand color palette. Finally, when creating designs, try to use your primary color prominently while breaking it up with your secondary and tertiary colors to add a little surprise and interest. When using brand photography, add your colors sparingly as a nod to your color palette.
Don't be a logo-no-go: How to use your logo like a pro
Let's face it, your company logo is part of the face of your brand. It's one of the first things people see and remember. That's why it's important to use it correctly and consistently. Don't be a logo-no-go! Make sure you have the right file types for different applications and sizes, and use it in the right colors and backgrounds. And don't even think about stretching, squishing, or distorting it. The same goes for your secondary logos! Your logo is the superhero of your brand and it deserves to be treated like one.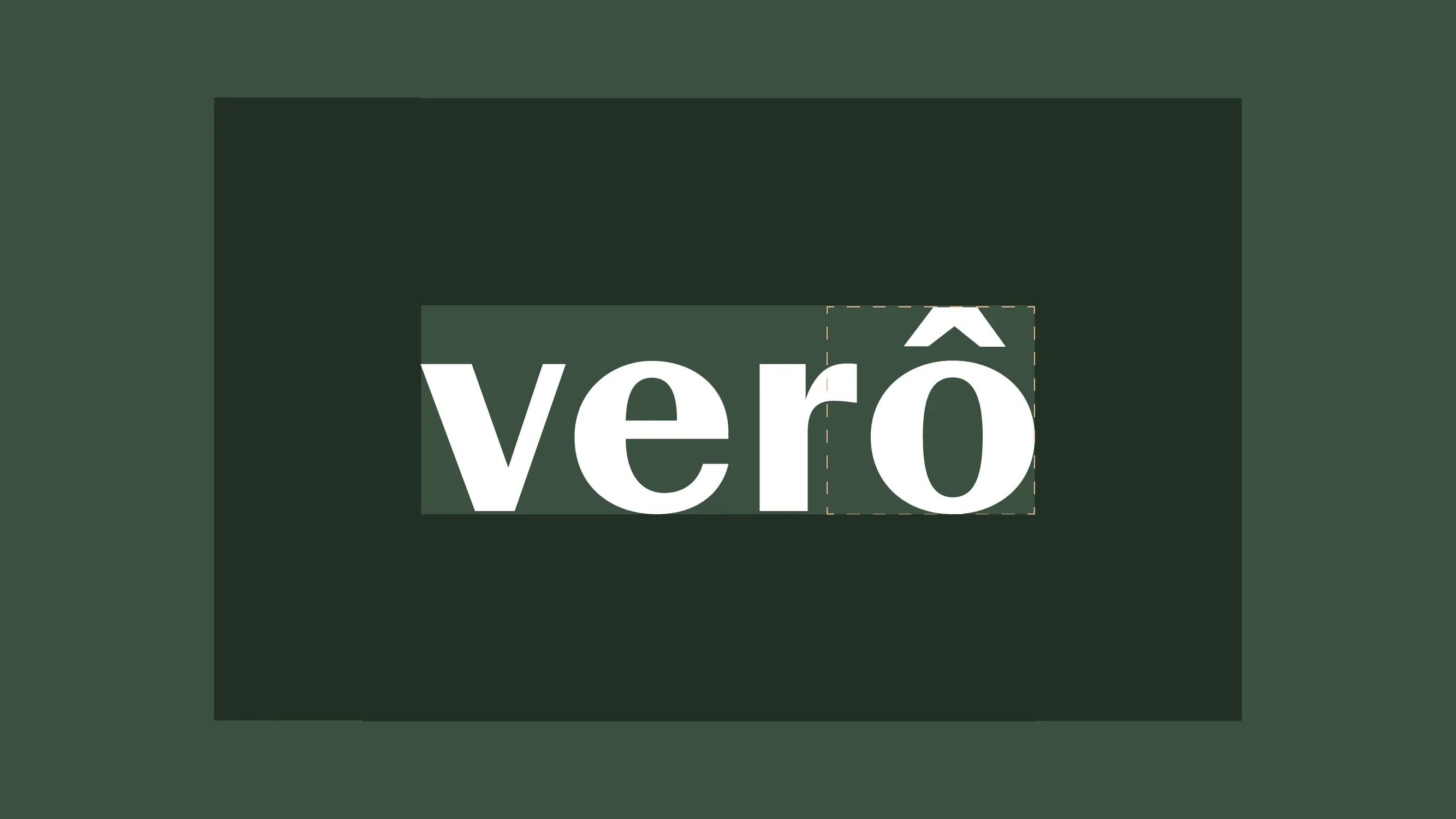 Using your brand logo effectively is an important aspect of building brand recognition. The primary logo should be used as often as possible to build familiarity with your audience, while the secondary logo provides flexibility in instances where the primary logo may not be legible at a certain scale. It's important to maintain a strong contrast between the logo and the background, and to provide plenty of space around the logo to avoid clutter. Avoid rotating, stretching, cropping, skewing, or altering the logo in any way (please!), and don't apply effects such as drop shadows. Stick to the colors in your brand's color palette, and don't obstruct or add to the logo. Negative space is also important for creating a professional and uncluttered look. Verô's hot tip: By adding a square of the same size as the logo's height and finding the middle of the square, you can create a padding around the logo that will allow for sufficient breathing room.
Font finesse: How to use your brand fonts
Your brand fonts are like the stylish shoes that complete your outfit - they need to be the right fit and style to make a good impression. Using your brand fonts correctly is essential for creating a consistent and professional image that resonates with your audience. Don't just pick a font because it looks pretty, but choose one that aligns with your brand personality and values. Once you've selected your font(s), establish guidelines for their use, including size, spacing, and hierarchy. Consistency is key, so make sure to use the same font(s) across all of your marketing materials, from your website to your product packaging. And don't forget to ensure that your fonts are legible on all platforms, from desktop to mobile.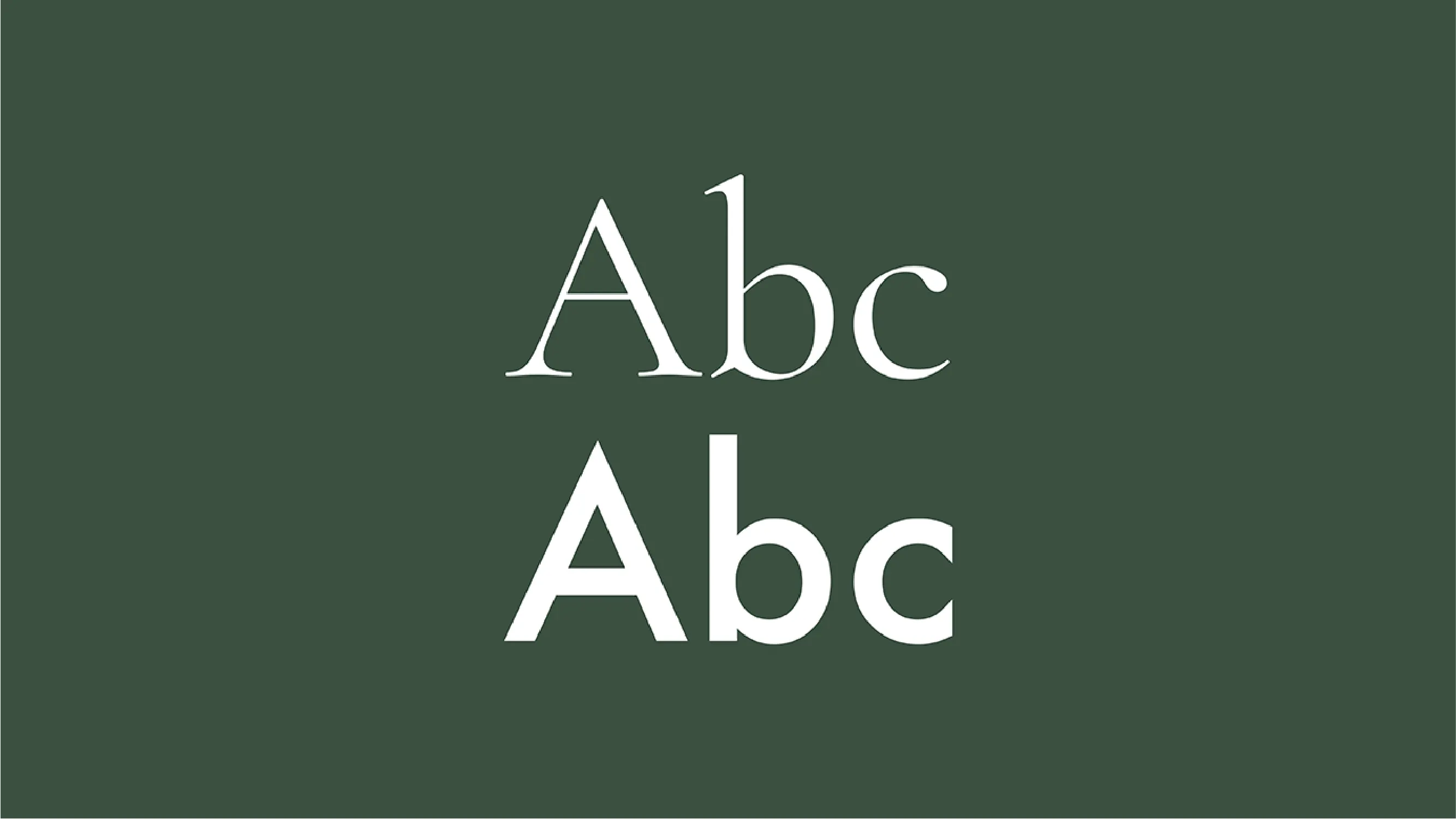 If you want to use your brand fonts efficiently, the first step is to refer to your brand guide to identify the fonts that you are using. At the minimum, you will need a font for titles and a font for body copy, but you may also have other fonts for subtitles or eyebrows. Once you know the name of the font you're using, you can start using it on your website or other content.
For titles and headlines, you'll need a font that you will use in various sizes, depending on the section of your website. You'll typically use different sizes for H1, H2, H3, and H4 titles, but you may also use other sizes. The font size for titles should be larger than the body copy, and you should have a few variations until you get to the minimum size of that font.
For body copy, you'll need a font for paragraphs and other large pieces of content. In website language, this is referred to as "p1" or just "p" for paragraphs. You may also use a slightly larger font for "p1" to give yourself more flexibility in your content.
Finally, if you have a ton of content, you may need to use subtitles or eyebrows to break it down. To give an example, you can look at the font sizes used on a website like mine.
Overall, using your brand fonts effectively involves knowing which fonts you're using and using them consistently across your content, varying the size and weight of the font as needed.
How to handle feedback on your brand design
Okay, so you've poured your heart and soul into your brand design, and now it's time to reveal it to the whole world! Take a deep breath and don't panic, you'll likely get other's love notes and thoughts. Feedback can be both a blessing and a curse, but it's essential for creating a killer brand. First things first, remember that not all feedback is created equal. Take the time to evaluate each comment and decide which ones are worth considering. Then, keep an open mind and be willing to make changes that will improve your brand. Don't be afraid to ask for clarification or specific examples if the feedback is vague. And remember, it's okay to take a break and come back to it later if you're feeling overwhelmed.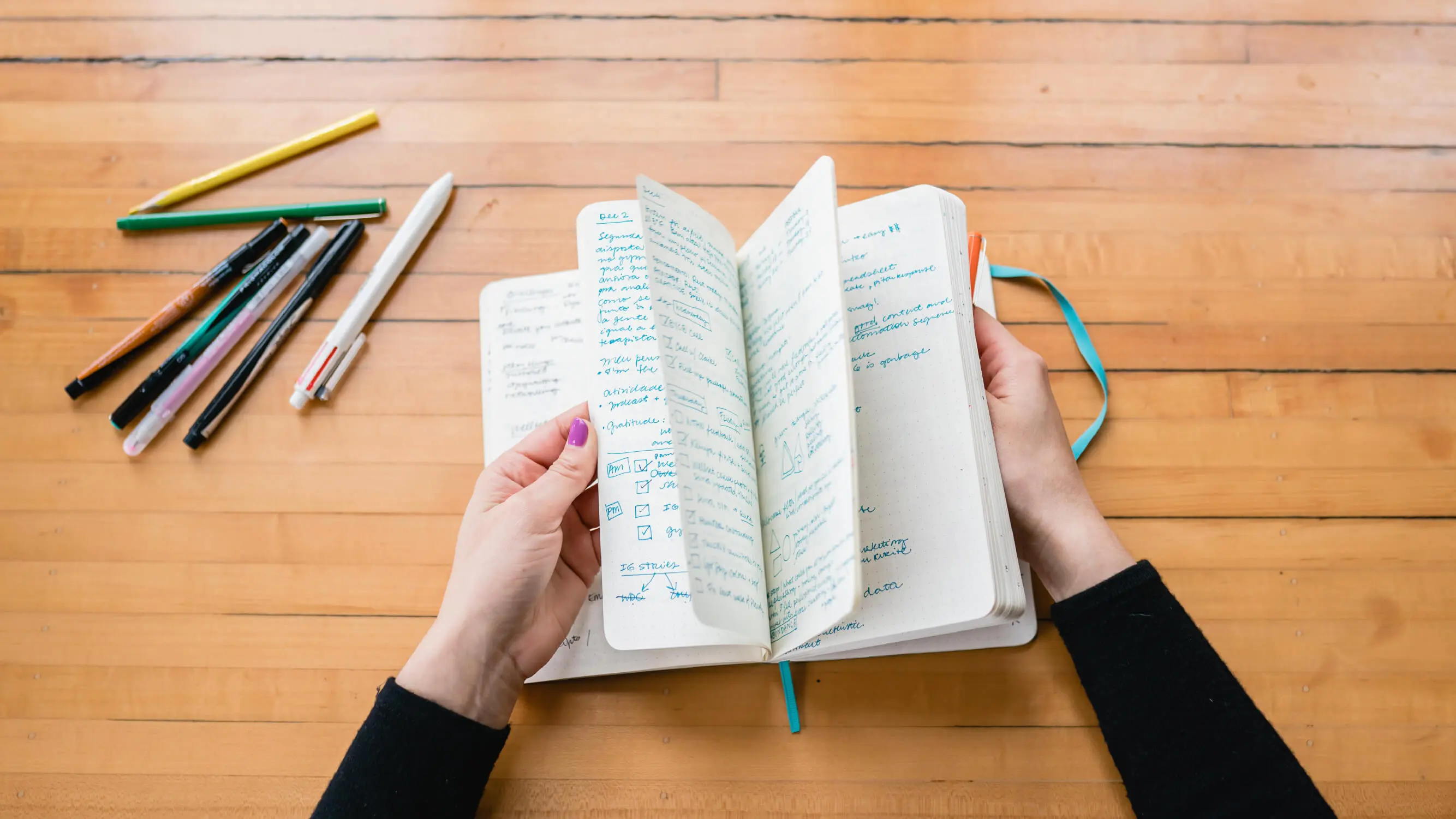 When it comes to design feedback, it's important to be mindful of who is giving it and how to capture it like I mentioned. You don't want to be too reactive and risk burnout. Whenever you receive feedback, add it to a tracking system to keep track of what resonated, what didn't, and any changes that need to be made. You can use a branding tracking system and a website tracking system to separate design elements that need to be changed. Add notes, a status, and a date to keep track of feedback and changes. Review your tracking system every month or so, and make changes mindfully every quarter or every six months. By using a reference sheet, you can easily add feedback and keep track of changes to your design elements. Overall, it's important to stay curious about your audience and be open to making changes to improve your design.
With a little patience and a lot of determination, you'll create a brand design that you're proud of, and others will love too!
Bonus points: Best practices
File types
When it comes to branding, the last thing you want is to lose the crispness of your design due to using the wrong file type. Trust me, blurry logos and distorted images are not the look you're going for. So, be sure to use the correct file types when creating and sharing your branding assets.
JPEG, PNG, PDF, SVG - it may sound like alphabet soup, but each has its place in the branding world. And let's not forget about the importance of resolution and size. Don't be that person who sends a tiny, pixelated image to their printer and wonders why it came out looking like a bad photocopy. Keep track of all your files and their appropriate types, it'll save you from branding mishaps and keep your design game strong.
The two main types of file formats you should know: vector files and pixel files. Vector files, which have extensions like .EPS, .SVG, and sometimes .PDF, are images that can be scaled up to any size without losing quality. On the other hand, pixel files, which have extensions like .jpeg, .jpg, and .png, are made of large collections of colored square pixels and cannot be scaled up without losing quality. Examples of file formats and their uses are given, with vector files being ideal for printing and pixel files being great for digital use like posting on social media. Canva also offers various file formats for saving and downloading designs, but high-resolution files require a Canva Pro subscription.
Finding design inspiration
Starting a new design project can be exciting and overwhelming, especially when you're seeking inspiration. Pinterest and other websites can be great sources for inspiration, but beware of the rabbit hole! Set a timer and stick to it. Search for specific ideas and be mindful of how they relate to your brand. Don't just copy what others are doing - think about how you can make it authentic to your brand. Have fun, and don't forget to think about how your brand carries through the entire design experience!
To find inspiration, first things first, let's set a timer so we don't fall into the rabbit hole that is Pinterest (we've all been there). Once you're ready to begin, start searching for specific design ideas that relate to your project. Don't copy what you find, but instead, let the designs inspire you to create something authentic to your brand. Remember, if minimalism isn't your jam, don't force it! Maybe your candle labels need a little pizzazz, so consider adding some funky patterns or experimenting with negative space. And speaking of candles, why stop at just the label? Let's think about the whole experience, like a matching matchbox or complementary wrapping. So go ahead, get inspired, and create something that'll make your brand shine brighter than a scented candle on a cozy night in.
Now it's your turn!
Alright, it's decision time! You now have an idea of how my clients are owning their brands like bosses.
Are you feeling confident to tackle it on your own? You can start by watching my free training, Get Your Brand Together, and DIY your way to brand success.
or...
Do you need a little support in aligning your brand identity? Let's work together to create a brand that not only stands out, but sets the bar.
Wherever you are in your branding journey, I'm here to help you own your brand! Don't be afraid to reach out, I won't bite...unless you're made of chocolate. ;)
Verô
Loved the insights?
Don't stop now! Click below to check out my other articles.
Explore the blog